The system, formed by a transmitter and a receiver, produces a zone of parallel beams to detect the presence, the form and the position of an object, and to communicate it to the control system.
The resolution can be 5mm or 12mm interpolated, 10, 24, 48 mm parallel.
The detection height is between 80mm and 3000mm, with ranges up to 10m.
All the control and communication circuits are contained in the optical part, there are no further external unit.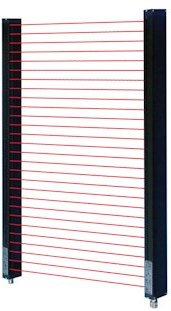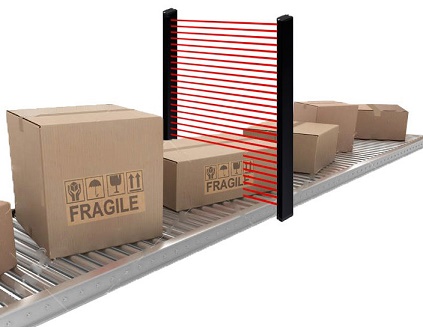 Example of application
Shape detection for painting plants or similar
Dimensional detection
Automatic packagng plants
Loop control
Edge control
Dmensional detection
Sports equipment
Different output and communication systems are available:
Analog, 0-10V or 4-20mA, it gives the position of the last beam obscured, or the dimension of the object detected.
Serial output RS 485  with Mod-Bus RTU protocol, it gives the indication of the status of every beam.
Resolution
from 2,5 to 48 mm
Detection height
from 40mm to 3000 mm
Range
from 50 mm to 10 m
Standard response time
from 1ms to 17ms
Light immunity
> 80.000 LUX
Flash protection
standard active
Power Supply
24 Vcc +/- 10%
Output
"0-10 V
4-20 mA
RS 485 con Mod-Bus RTU master / slave
NPN + PNP, dark ON + dark OFF, 100 mA protette al corto circuito"
Power
300 mA max, excluded load
Indication
TX LED yellow power – RX LED red / green output
Restart time
standard 20ms
IP protection
IP 65
Working temperature
-5°C/+65°C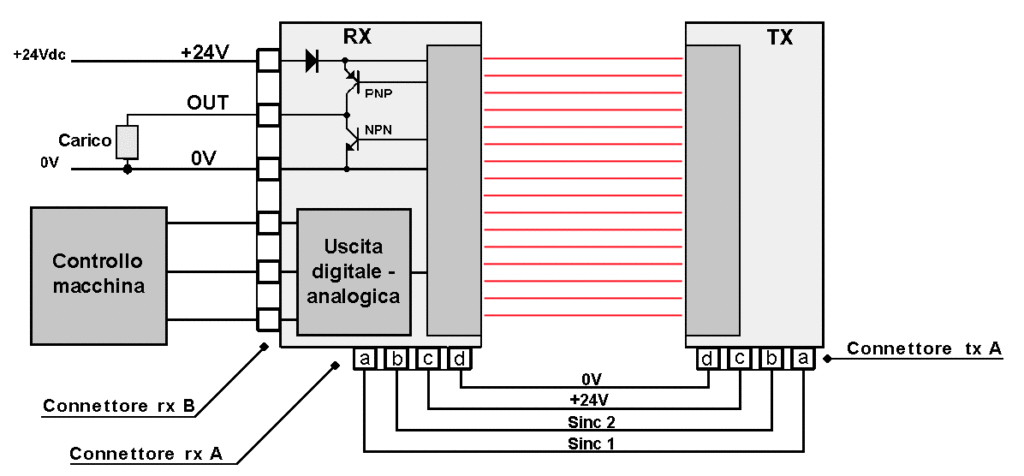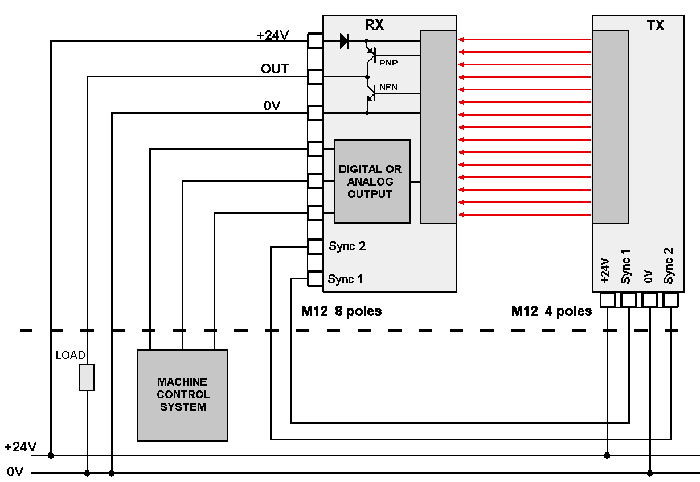 H – Barrier height
i – Center beams
r – Resolution
Ph – Protected height
Sh – Sensible height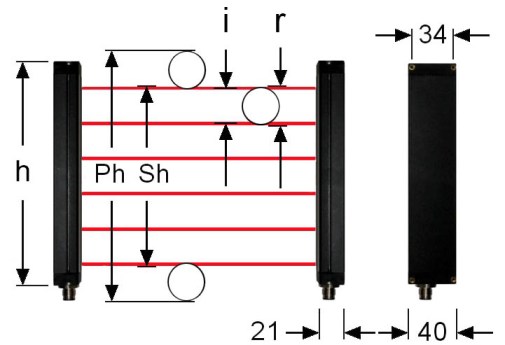 Sensitivity
Fixed
Adjustable with trimmer
Connections
M12 pigtale +interconnection M12
M12 8 poles + M12 4 poles
M12 4 / 5 poles + interconnection M12
Selector
4 different detection methods
 Baud rate selection

 Address selection
Window cover