The ARGO system consist of an emitter and a reciver in different cases.
It generates a high number of beams, effecting a very detailed scanning in the examined zone.
The interruption of a beam changes the output state.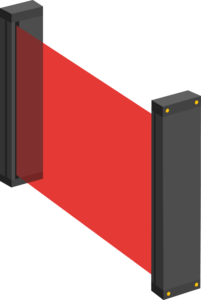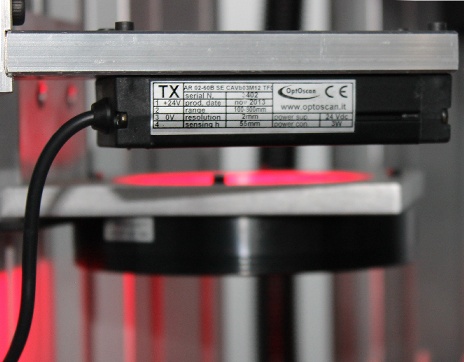 They are realised to detect object starting from 0,9 mm diameter.
Due to the principle of operation, is very effective the detection of flat sheet of small thickness of any kind of material.
Technical characteristics of the standard version
| | |
| --- | --- |
| Static Resolution | from 0.9 a 25 mm |
| Detection height | from 40 a 3000 mm |
| Range | from 50 mm a 12 m |
| Standard response time | from 0.4 a 29 ms |
| ST response time | from 0.01 ms |
| Flash immunity | standard active |
| Power supply | 24 Vcc +/- 10% 12 Vcc + 20 / – 10 % |
| Output | Dark ON + Dark OFF NPN + PNP 100 mA, short circuit protection |
| Consumption max. tot | 300 mA max, excluded load |
| Sunlight immunity | > 80.000 LUX |
| Indicators | TX LED yellow power – RX LED red / green output |
| Detection speed | > 100 part / sec |
| Restart time | standard 20 ms | timer version from 3ms to 1s |
| IP Protection | IP 65 |
| Operating temperature | from -5°C to +65°C |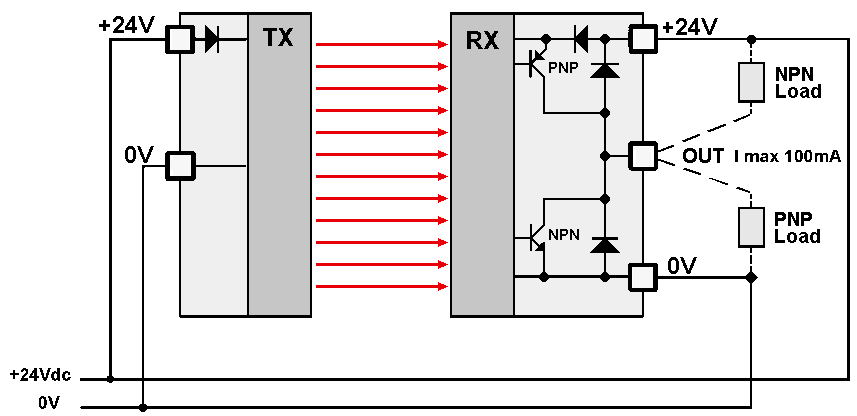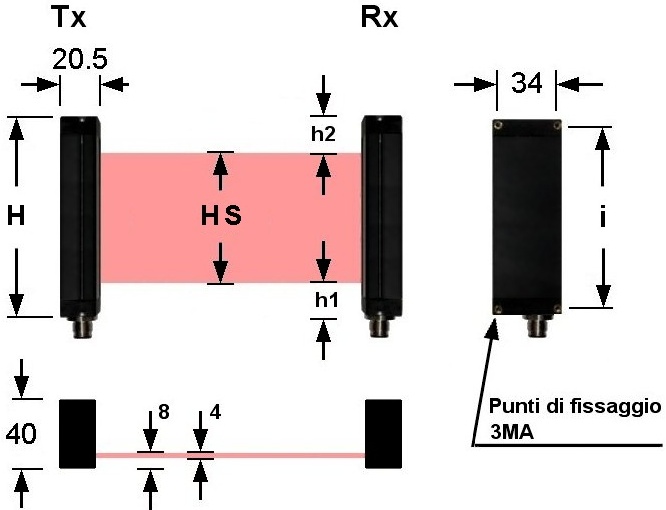 Sensitivity
Fixed
Automatic regulation
Adjustable by manual trimmer
Timer
Fixed
Adjustable through internal trimmer
Adjustable through internal trimmer on endcup
Adjustable through external knob
Adjustable with generation of pulse at the end of time
Connections
M12
Micro type C
Cable M12 – pig tale
Connection RX – TX